Happy Birthday Urvashi Rautela: 10 Pictures That Prove She's the Ultimate Queen of Social Media
​​​​​​​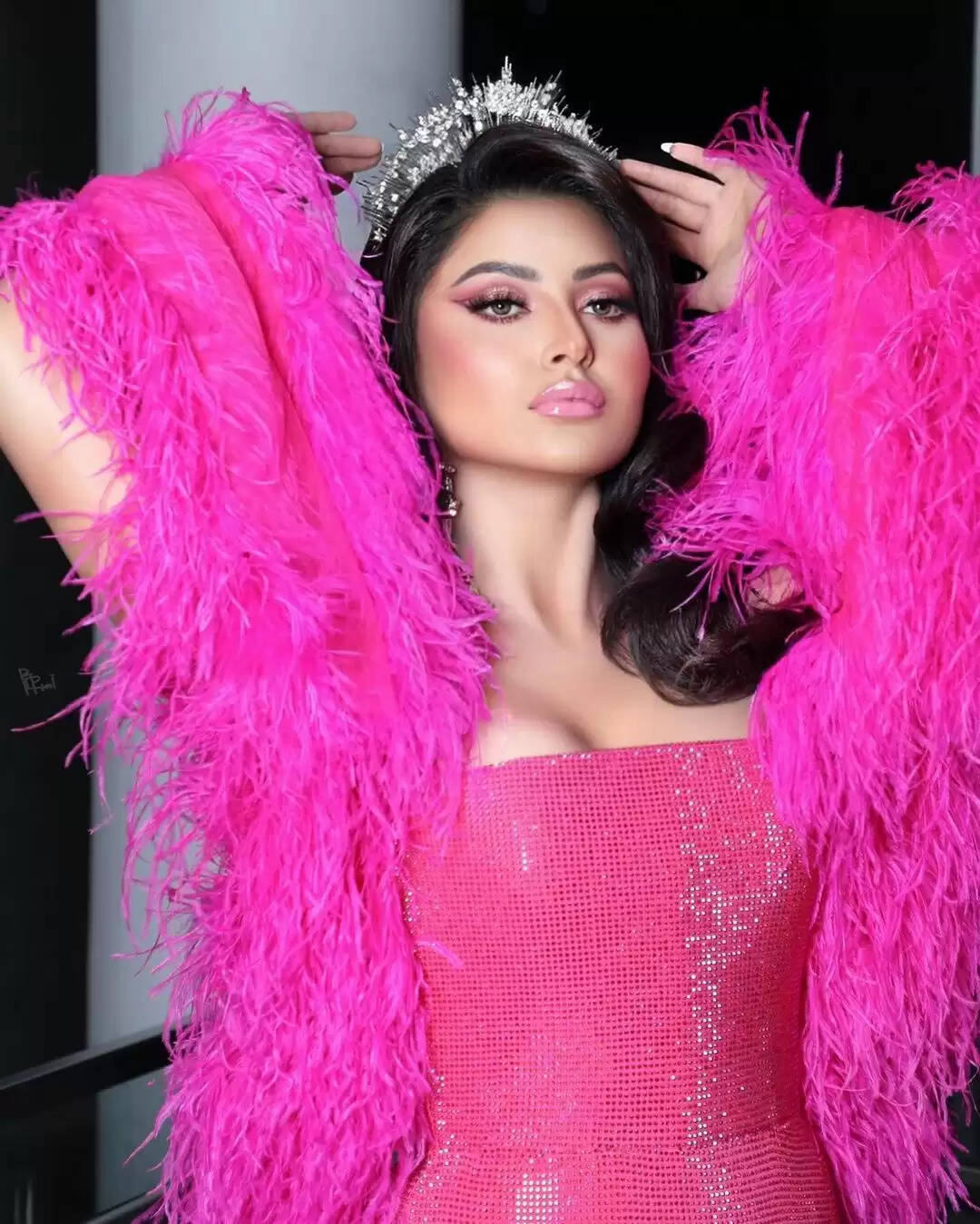 Birthdays are just excuses to celebrate every detail of the special person on their special day! Urvashi Rautela who has always shared snippets and bits of her life with her fans, rings in her birthday today. And on the oncassion of this multi-talented diva's birthday we have brought to you 10 pictures of the actress that has proved that she is the Ultimate and the Only social media queen who is ruling the hearts of her fans with her true beauty and bombshell pictures.

https://www.instagram.com/p/CpBc_DMoKXJ/?hl=en
She is the true diva and always amazes netizens with her scintillating poses and looks
https://www.instagram.com/p/Co5tbJqIrwG/?hl=en
The actress makes sure to pose with elegance and grace that just can't make you stop to fall in love with this beauty
https://www.instagram.com/p/CoWuck8IS8k/?hl=en
Her Instagram timeline is full of her travels. Traveling is one of her biggest stress relievers, and she is seen enjoying herself as she jetted off to Paris all dolled up.
https://www.instagram.com/p/CoVbOiPokVs/?hl=en
Amid her busy schedule, the actress never fails to spend some quality time with herself.
https://www.instagram.com/p/CnOR2IeovVG/?hl=en
Whether she's wearing fashionable gowns or heavy dresses, the actress never fails to make netizens swoon over her true beauty whenever she dons a six yards outfit, and here's proof.
https://www.instagram.com/p/CoLJOd5ICMk/?hl=en
We feel she is the only diva in the industry who can make a normal robe look chick yet fashionable at its best
https://www.instagram.com/p/CnG4Uf3od75/?hl=en
This multi-talented diva is a true poser an knows how to impress the fashion police
https://www.instagram.com/p/CnZh2EkIswF/?hl=en
Urvashi Rautela added another feather to her cap as she marked her debut in the Telugu film industry with megastar Chiranjeevi with her film Waltair Veerayya.
https://www.instagram.com/p/CntmZw3vNj9/?hl=en
Apart from being into the limelight always the actress personally is a true spiritual beleiver
https://www.instagram.com/p/Cmk_216PJvq/?hl=en
She surely knows how to dress casually and look incredible hot by just sporting oversized sunnies and adding a dash of red lipstick to add the perfect glam to her look
We wish actress Urvashi Rautela a very Happy Birthday and may the year brings in lots of happiness for her