"Urvashi Rautela is absolutely stunning and a fitness icon" says Yash Birla as their workout video goes viral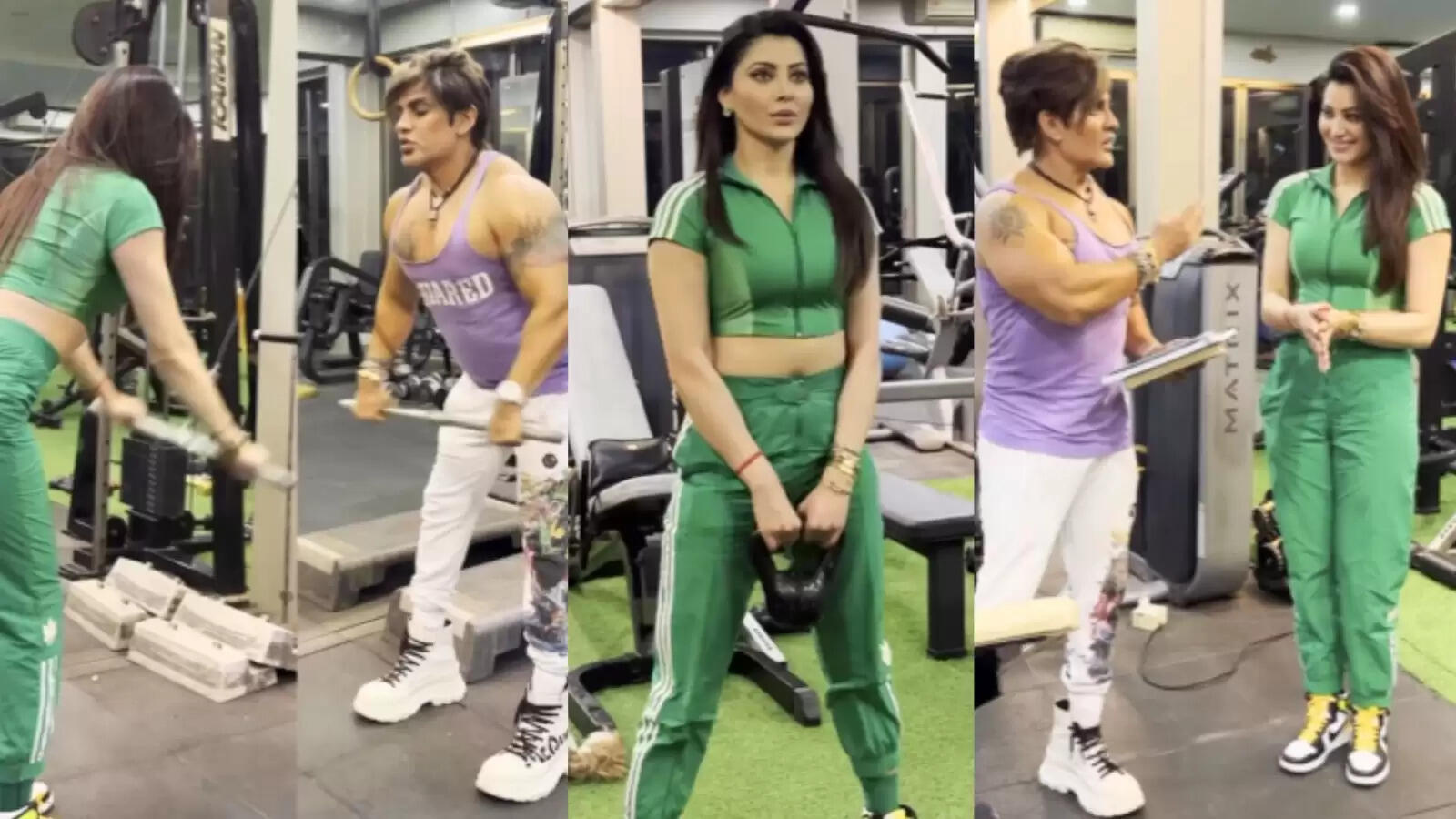 Urvashi Rautela who is Bollywood's youngest superstar, highest-paid actress, and the most followed celebrity on social media, has always amazed the audience with her performance and scintillating looks. But behind that hourglass figure indeed it takes a lot of hard work and focus as we all know that Urvashi is an avid fitness enthusiast and has been sharing her workout videos on social media now and then and keep on motivating all her admirers with her intense fitness workout
Recently, Urvashi took to her social media and shared a video of herself doing an intense workout, which is giving us inspiration to go and hit the gym asap. Urvashi shared on her Instagram account showcases her intense workout routine. She can be seen performing a series of exercises that target different muscle groups, including squats, lunges, push-ups, and ab crunches. Urvashi's video has garnered a lot of attention from her fans and followers, who have been praising her dedication and hard work towards maintaining a fit and healthy body. She has been able to achieve this level of fitness through a combination of strength training, cardio exercises, and a healthy diet.Check out the video now
The video which had numerous excerise along with the trainer yash birla wrote in caption,"Power, perseverance, and discipline @urvashirautela has it all. It's always great to have a company who inspires and motivates you to do better"
Urvashi's disciplined approach towards her fitness regime has helped her achieve her fitness goals and maintain them over time.
As Urvashi shared the video on her social media fans started showering their love and praises in the comment section, one fan wrote, You both are an inspiration ❤️😍" to which another wrote, ""As she looks beautiful her workouts are also perfect. All-rounder Queen."
"I'm also going to gym after seeing Urvashi's workout. She is my inspiration. Proud of you Ma'am. Keep it up," wrote another user.
Urvashi's disciplined approach towards fitness and healthy living is a reminder that a fit and healthy body requires hard work, dedication, and a healthy lifestyle.